Every radio station I've worked at is a chapter in my life and WHFS is Chapter One. I'm so proud and grateful to be an alumnus…we pushed the limits of what could be done artistically and creatively on FM.
When you're part of a great radio station like WHFS, you hope you can be proud of it 30 years down the road, and I am! Radio, when it's great, is amazing–it changed our lives and there's a great joy and pleasure celebrating the mojo of a station that so many people loved.
We were part of the journey in late 20th century music, politics and art…we had a tremendous feeling of community and creativity. We were your designated driver, you had to trust us and come along for the musical ride. I might take you up on two wheels around the bend but I always got you home.
Cerphe
MEET THE HFS DJs!  SUNDAY, AUGUST 23RD, 2015
AT FLANAGAN'S HARP & FIDDLE IN BETHESDA
Come on down to the old Psyche Delly location at 4844 Cordell Avenue and have some chow (brunch or lunch) and meet me and some of your favorite 'HFS deejays up close 'n personal. Join me, Weasel, John Hall, Fred Sirkey and others. There is NO cover charge! Click here to register on Facebook. We'll be talking about Feast Your Ears: The Story of WHFS 102.3 FM, the feature length documentary in production. A Kickstarter kick-off benefit concert is happening Saturday, September 19, 2015 at Villain and Saint in Bethesda. More to come on that!
In the meantime, follow me on: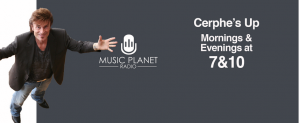 Every day, mornings and evenings, 7 and 10 –  you can hear Cerphe's Progressive Show streaming for free at MusicPlanetRadio.com
I'm playing World Class Rock from Jeff Beck with Rod Stewart, The Rolling Stones, Lyle Lovett & His Large Band, new music from DC legend Cal Everett and Trey Anastasio, lost classics from The Pretenders, Garbage and The Beatles, Jon Stewart's Moment of Zen with Bruce Springsteen, plus U2, Traveling Wilburys and more! We only play songs we love, we hope you love them too ~ The next evolution of Wireless Mobile Radio! Rock w/o Rules, Music w/o Borders.
Cerphe's Up on Social –
Follow Cerphe on Facebook and Twitter @Cerphe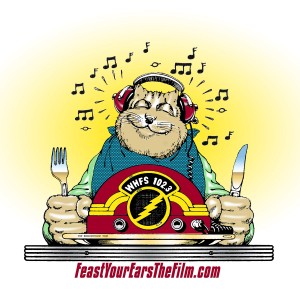 Are you an HFS Head?! Join the tribe and sign-up for news alerts for Feast Your Ears: The Story of WHFS 102.3 the feature documentary currently in production. You'll be the first to hear about the latest events and concerts that me and my fellow HFS DJs will make appearances at. A Kickstarter campaign for the film is launching Saturday, September 19th with a benefit concert at Villain and Saint. Sign up today!