Want to see this film on the BIG SCREEN?
JOIN OUR Feast Your Ears TRIBE!
Get the latest news about benefit concerts, contests,
and events where you can meet DJs Weasel, Cerphe,
Damian and the Feast Your Ears production team.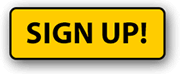 Help us create a buzz about the film!
Donate to our Kickstarter campaign to make this happen!
Thanks for all your support!
follow us on social media
for news and HFS flashbacks